Proven in service the ArctikBlue® incorporates the MegaBlue® pump in a tough steel tray.
Eliminating stuck float switches, the use of the BlueDiamond® thermistor technology quickly
and efficiently removes all the condensate from the diary pan, reducing the conditions that allow
organic growth to build up and block drains.
When the presence of condensate trips the hi-low solid state level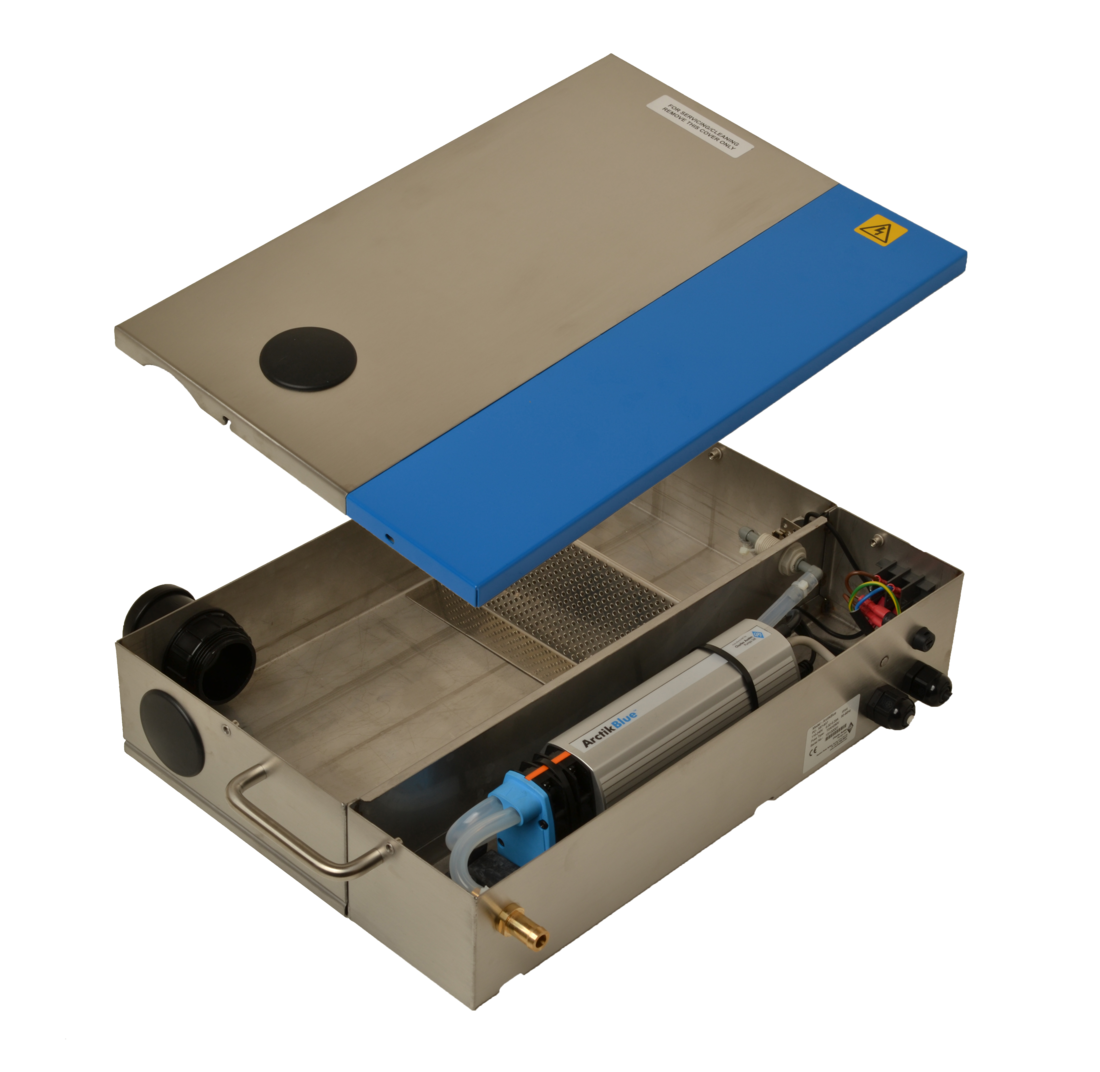 sensors to switch pump on/off.
Pump only runs when condensate is produced with alarm shutting
off/on in case of a fault, then restarts when clear.
Exceptional performance from a small package with a low profile.
Flow rate up to 50 l/hr.
Max head of 20 m + (pumps up 6 storeys).
Water Tank Capacity at 4.1 Litres
Pump on/off activation at 90ml .
Can remove sludge and slurry.